Music City Suds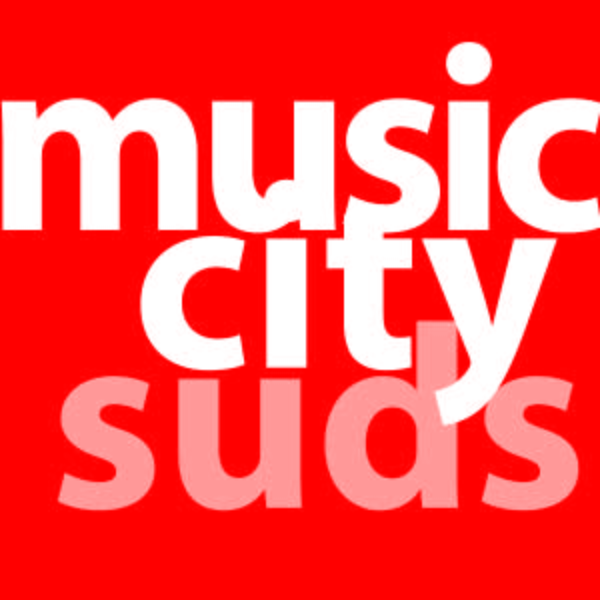 Music City Suds
by Shana Watkins, Nashville
What do you get when you mix whimsical wit, a woman whose greatest source of inspiration is nature, an heirloom recipe for homemade soap, and country music?
Music City Suds.
Wearing her beloved apron made from a vintage flannel shirt (incidentally designed and created for her by her dear friend Sara of McLoud 9 Designs), Rachel Turner could stand in her soap kitchen for hours watching the process of fat and lye become soap. "It's almost like meditation for me," Turner says. "Once I get in my kitchen and put my apron on, the rest of the world just fades into the background."
Turner is especially proud that she has made no compromises in maintaining the original guidelines she set when she founded the brand Music City Suds: to use only vegetarian ingredients (indeed, with the exception of lye and some of the essential oils she uses for fragrance, everything that goes into the soap is edible and food grade quality!), to use local ingredients whenever possible, and what cannot be found locally be certified organic and sustainably harvested.
With titles such as "Stand by your Mandarin", "I Walk the Lime", and "Earl and Scrubs", Music City Suds encompasses the charm and whimsy of Nashville, where Turner was raised. The whole process of making her very special product that brims over with character sometimes begins at the Nashville Farmer's Market where Turner purchases locally grown luffa, and tomatoes and carrots to be used as colorants. "I try to use as many local ingredients as I can," Turner says, "but Tennessee doesn't have many olive and coconut farms." Therefore, Turner has to buy her oils from out-of-state suppliers. But she's careful about it. Though regular palm oil is cheap, she insisted on using certified organic palm oil once she discovered the environmental impact that palm deforestation was having on Southeast Asia.
In order to offset using exotic ingredients that cannot be found in Tennessee, Turner has made it her mission to seek out even more ingredients locally. And there has been a remarkable benefit to this endeavor. Turner explains, "I wanted to make a serious exfoliating bar. That can be done a number of ways: with pumice, with coffee, even with salt. Instead of ordering those [from] out-of-state, I decided to go with locally-grown luffa instead. It accomplishes the same purpose, and it allows me to actually get to know one of my suppliers, which is important to me." She is happy to have formed relationships with surrounding farms/suppliers she buys produce from such as Good Food for Good People, The Green Door Gourmet, and goat milk from Noble Springs that lends perfect, creamy consistency to her soap "Easy Come Easy Goat". Indeed, according to Turner, "Nashville is a very supportive place for creative endeavors [in part because of the] connection to agriculture and handmade products I feel here." The sense of community involved in the creation of Music City Suds as a product and a brand is part of the brand's accomplishment. Turner learned "soaping" by watching her great-grandmother create soap from potash and lye, so she is constantly in search of ways to make her passion pay tribute to Music City Suds's inspiration - family/community and an appreciation for handmade goods.
Being from the South has caused Turner to find inspiration in her roots, particularly within nature. She astutely observes, "Every scent, color, attribute, or texture I want for my line already exists. Working with all-natural ingredients makes me feel so connected to nature." One can observe the marriage of Southern nature and regional whimsy in some of Turner's soaps and candles like "If Tomato Never Comes", "Tea-nessee Waltz", "Where the Lemongrass Grows", and "Take Me Home Country Rose".
When asked about Music City Suds's soap's fantastically witty titles, Turner reveals that once she came up with "I Walk the Lime" it was hard to stop. Every classic country song title seemed to give rise to another soap she wanted to make. She continues to be astounded and amused by the creativity of her Facebook followers, to whom she confers for ideas when she's stumped. (A personal favorite of this writer is "He Stopped Buggin' Her Today", the name of a soy-based citronella Music City Suds candle, soap, or insect repellent spray.)
Turner will be using more premium ingredients (perhaps a different oil and/or butter) in her new side project, Iola Body. Iola will be a luxury line of bath products named for her great-grandmother. The line will feature high quality ingredients from the American South and other parts of the globe, thereby fusing what is Southern with what is exotic. The line may even be palm-free.
The entire line of Music City Suds, each lovingly enveloped in a page of reclaimed sheet music, can be purchased on-line at musiccitysuds.com, or in select Nashville stores such as The Green Wagon, a completely eco-friendly emporium with one location in East Nashville and another in Sylvan Park.
Music City Suds