Imagine a World where the food we eat . . .
Imagine a World where the food we eat . .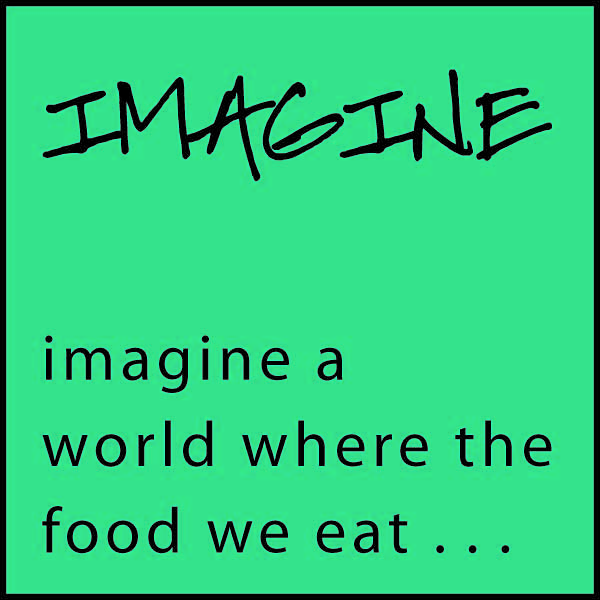 Imagine a World where the food we eat . .

by Robin Fulcher, Spring Hill Tennessee

Imagine a world where the food we eat is as healthy and good for our body and planet as it is for the people who produce it. This is the vision and mission behind Slow Food. An atavistic return to agricultural life with awareness and responsibility is a thirst I think we all have deep down. Food is something we all have in common. It nourishes, comforts, sustains and provides. We borrow this earth from our children and grandchildren. Today, less than 30 plants provide 95% of the world's nutrition. In the past century, 250,000 plant species have gone extinct. Carlo Petrini started the Slow Food Movement in 1986 and said, "It is useless to force the rhythms of life. The art of living is about learning how to give time to each and every thing." Slow food is the intersection between ethics and pleasure, ecology and gastronomy. It is the opposite of fast food.


Even at Whole Foods the apple that is on the shelf is, on average, 14 months old and has been picked premature, held and then gassed to turn red. Instead, perhaps you can try your local farmer's market.

When I graduated from Le Cordon Bleu, I was disgusted with most of the knowledge I had gained on the food industry. The things that are added to preserve color and add taste are repugnant. I was told, by my professors, I would never want to eat out in a restaurant again. Prophecy fulfilled, in my case. Food unites us with all living things. There is a respect that should be given to the plants, animals, farmers, cooks and diners. We all deserve it. Good, clean and fair are the ideals we should strive for, not fast and cheap. Let's face it, the world's food system is broken! What is farmed = what is eaten = processed food here in America.

Across the world, 1 billion are hungry and 1 billion are obese. Let's work together towards system change. Vote with your fork!
Imagine a World where the food we eat . . .