central grocery's muffaletta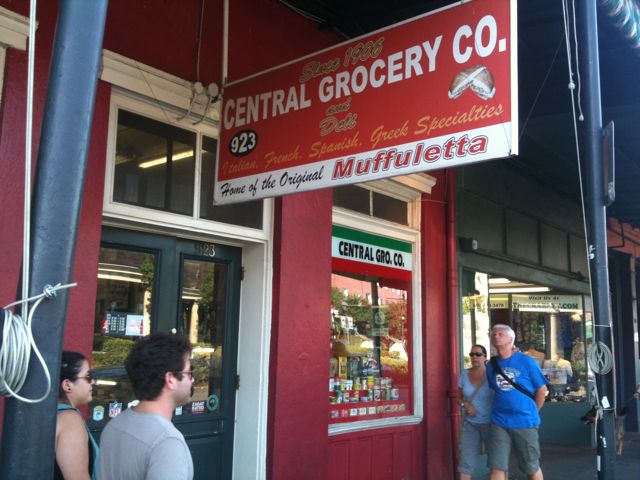 Central Grocery's muffaletta is hand's down one of the best sandwiches in the world. And unless you are alergic to olives or olive oil, (if you haven't already) you've gotta try one. This very unique sandwich can be found throughout New Orleans, but was originated at the Central Grocery in New Orleans over a hundred years ago. I love going to the source, and have been enjoying this litle (well ok, big) delicacy for over three decades.
This visit to New Orleans, I came away with not only a Muffaletta (half of which I enjoyed during during my flight from New Orleans to Design Week New York) but with this little video of a tour of this century old New Orleans Grocery store.