luxury designer elaine smith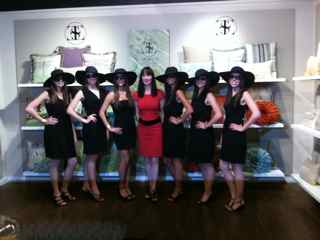 All roads seems to lead to the luxurious elaine smith showroom this week. Seems like her beautiful, high heeled, long legged models were everywhere. They seemed to be constantly leading the masses of buyers to the elaine smith showroom. No complaints here. And the benefit for us, in addition to lovely visuals, was the masses seemed to be lead right past our space as well.
Just in case you haven't made it by and experienced for yourself, Elaine's space on the other end of isle 300 of interhall, it's a must see.